Medieval Au art by Nyo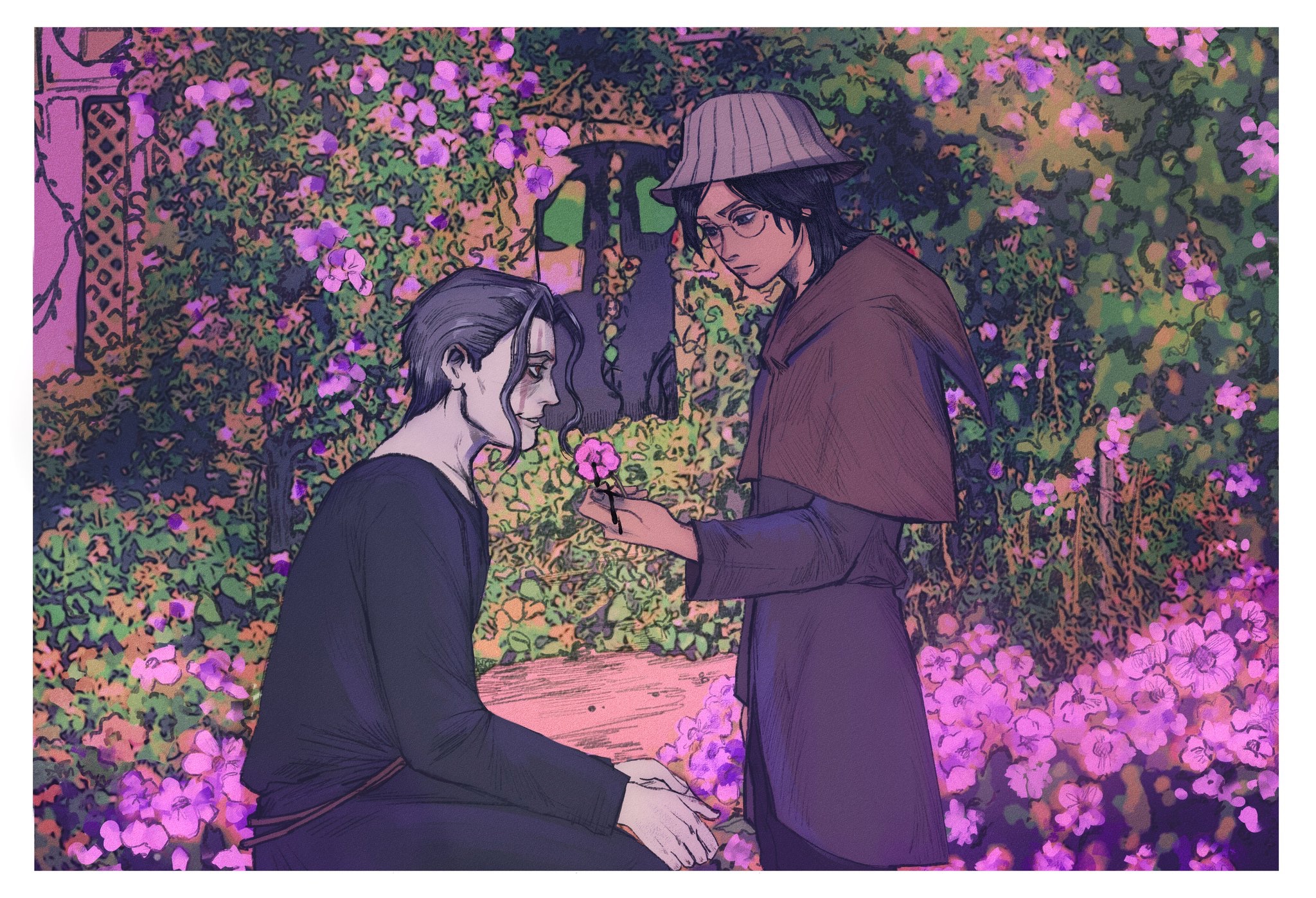 Based on my story
We can Build a Fire
Frederick the Surgeon just moved in a village. He is different from the other surgeons and hides a secret. Father Mauricius will push trough to understand this person, and his developing feelings for the "sin of the flesh".
But at the same time, a bounty is hanging on Frederick's head. What will it be of the mysterious surgeon if his hunters will get on his trail?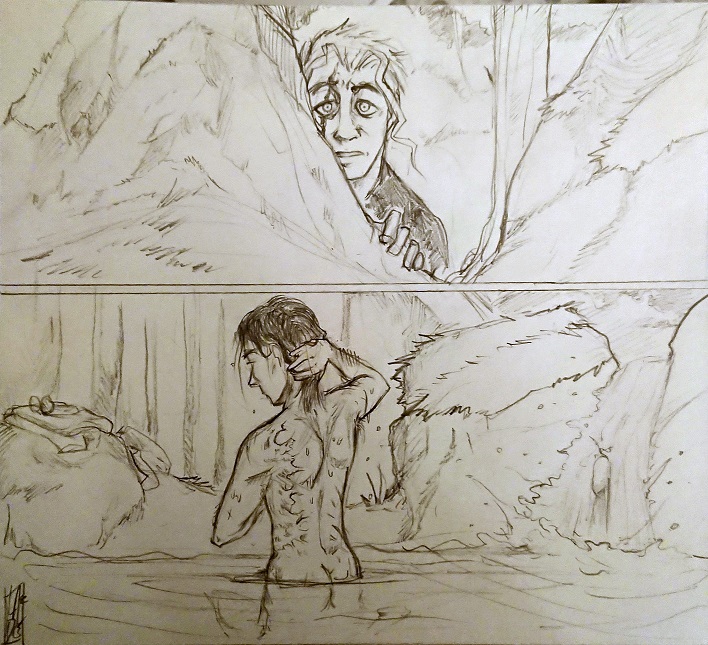 To see the pic fullview open in another tab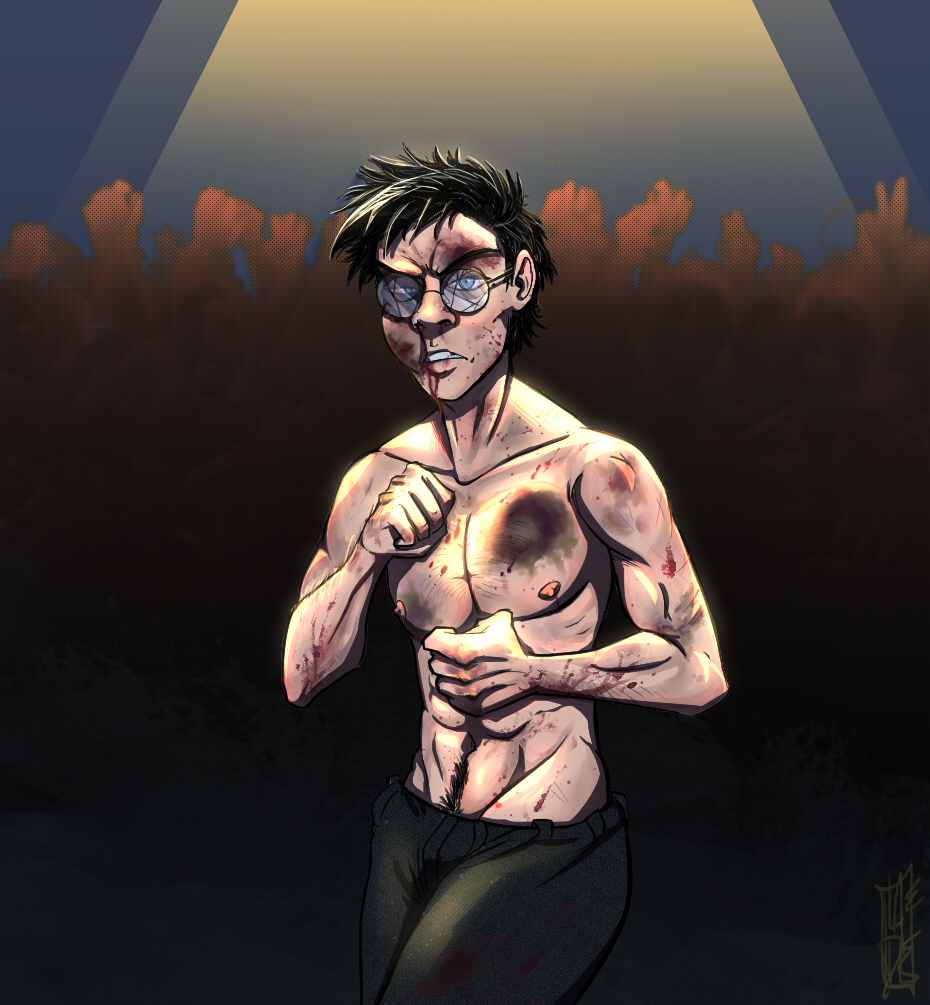 Fight Club AU, Ww2 au, Hsau and Cat!omegaverse
are explained by misce
HERE
Hanahaki disease
Space/among us au:
Fritz is the imposter. Or anyway he is an alien on a human base, faking being a human. Maurice goes on the base and they try to udnerstand what a person is doing there, but he has his suspicions.
Superheroes au:
Maurice is the hero of the town, and Fritz is the mad scientist working for the villain.
Rosemary baby au:
Maurice and Fritz are married and Fritz is expecting a baby and well, seems like the entire village where they moved in is expecting this baby as well
3-gatsu no lion au:
Fritz and Maurice just in the universe. They are rivals in shogi who fucks against the wall and bite each other's lips after the tournaments.
Squid game au
Arranged Marriage AU:
Julchen and Maurice get in an arranged marriage because she was pestered by her family to get married, but Fritz is attracted by her husband.
Merfolk/the lighthouse au:
Maurice is a priest came to work on an island where the waters are plagued by man-heating mermaids and Saltwater (Fritz) is a mermaid that grew up with humans.
Ghost au:
Maurice is a medium and Fritz is a scientist and they are called upon the haunting of an ex-presbiteral house.
Outlast whistleblower au:
Fritz is an immate becasue he "knew too much" and Makube was a priest there to pray for the salvation of the souls of the people there, but when eveyrthing goes south, Makube founds himself being tailed by "the doctor"
Android/blade runner AU:
Fritz is a black market mechanic of androids and cyborgs and he is hiding a clone gone rogue, but he himslef has a secret.
Comatose lord au:
Maurice is a doctor called upon the master of a house to take care of his protegé, a young Lord that can never wake up.
Yakuza au:
Maurice with a japanese name is a yakuza in disgrace that to regain his rank has to kill the boss of the rival gang and he meets there the terrible and serious assassin Hato (Fritz).